-Dec 10, 2018 -
The Tesla Model 3is now on sale in select European markets, with first deliveries penned in forFebruary 2019
Tesla has outlined European specifications and prices forthe Model 3, and first European reservation holders will have been invited tobegin placing their final orders.
In the United States, the Model 3 has been on sale forwell over a year and deliveries are well underway, with production totallingover 50,000 units in the third quarter of 2018.
With European salesfinally beginning, two configurations of the Model 3 are available from marketlaunch - the Model 3 Long Range Dual Motor All-Wheel-Drive, and the recentlyrevealed, BMWM3 baiting Model 3 Performance.
Both models are expected use a 75kWh battery pack, andhave been homologated under the new WLTP testing procedure with an officialrange of up to 338 miles on a single charge. As for the Model 3 Performance,Tesla claims that the European specification model achieves 0-62mph in 3.7seconds, with top speed clocked at 155mph. No European performance figures havebeen published for the regular Long Rane Dual Motor AWD model, but Tesla'sAmerican configurator claims 0-60mph in 4.5 seconds, with a top speed of145mph.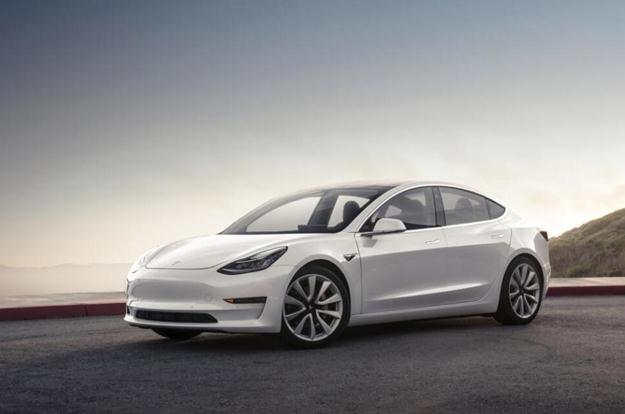 European specification Model 3s are equipped with CCS chargingports, meaningthey'll be able to use third-party roadside fast chargers from the likes ofIonity and BP/Chargemaster alongside Tesla's European Supercharger network.
Standard equipment on both versionsincludes automatic emergency braking, forward collision warning and sidecollision warning. A 15.4-inch touchscreen display is mounted centrally in thecabin, and Tesla's 'Premium Connectivity' package is standard for one year frompurchase, allowing satellite maps with live traffic, a subscription to theSpotify music streaming service, and over-the-air update capability.
Heated seats with 12-way poweradjustable front seats are standard fit, plus a surround sound system makinguse of 14 speakers. Auto dimming, powerfolding, heated mirrors are alsoincluded.
The Model 3 Performance gets amildly racier design to go with its 444bhp all-electric dual-motor powertrain.It gets a small carbon-fibre lip spoiler on the boot-lid, 20-inch alloy wheels,red brake calipers, aluminium pedals in the cabin and an exclusive 'Track'drive mode.
Tesla is aiming to deliver itsfirst Model 3s in Europe in February 2019, and says that everycurrent LHD market reservation holder in Europe will be invited to configureand order their car by the end of this year. Prices vary by local market, butby and large the Model 3 is priced from around €58,000 for the Long Range AWDmodel, and €70,000 for the Model 3 Performance.
In the UK, that translates to £51,600and £62,300 respectively. However, as a right-hand-drive market, Britishreservation holders will have to wait around another 12 months to get theircars.